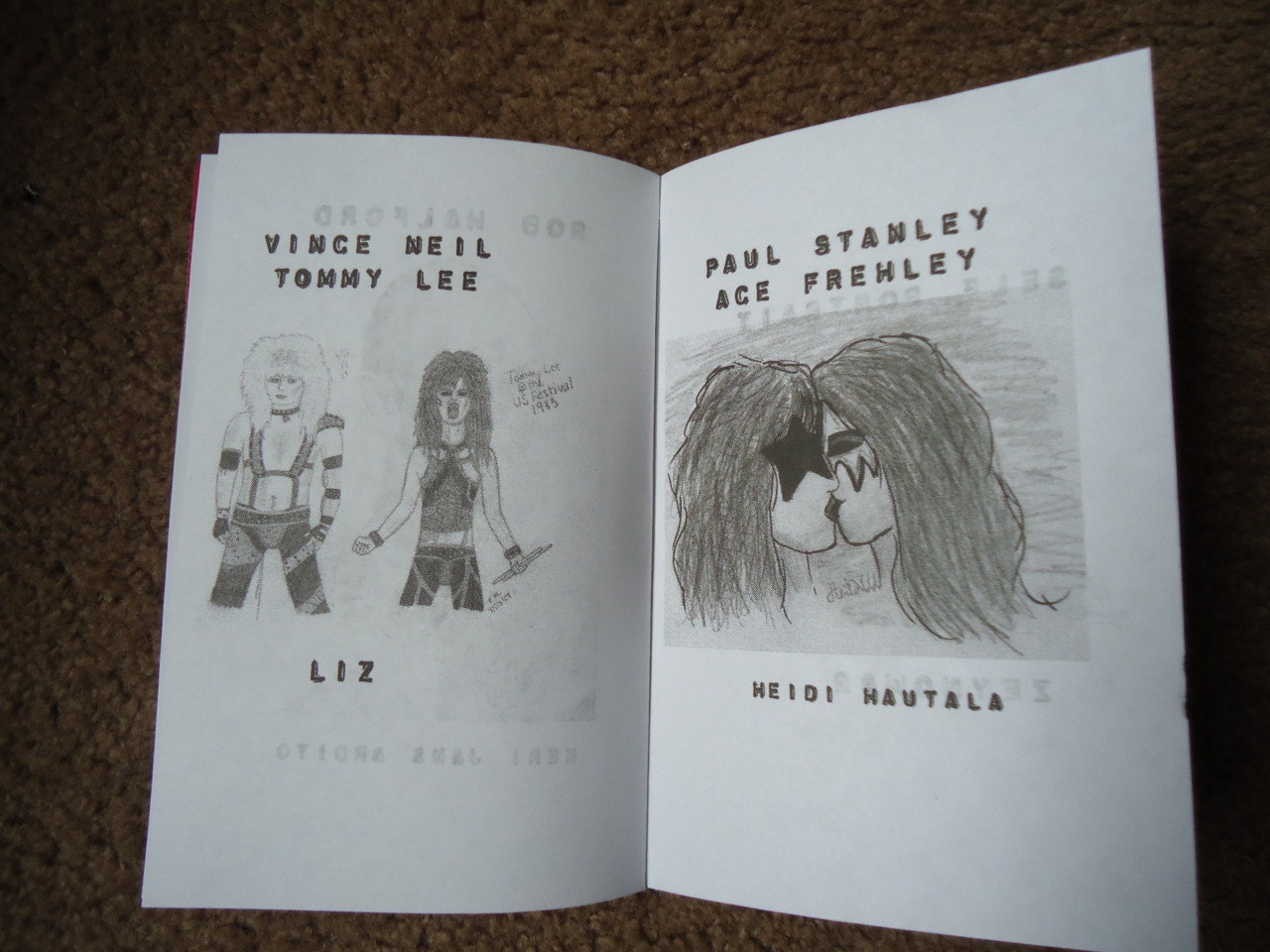 Rip It Out! Awesomely Bad Fan Art Zine
Lovingly rendered drawings of heavy metal and hair bands from artists around the world. Subjects includes members of Judas Priest, W.A.S.P., Cinderella, Dokken, Kiss, Vinnie Vincent Invasion, and more. Each zine is handmade from the inner sleeve of a bad 80s record I bought at the Goodwill. All works used with permission. Twenty-five cents from each zine sold will go to Ronnie James Dio's Stand Up and Shout Cancer Fund. The RJD SU&SCF promotes the early detection and prevention of cancer by facilitating access to medical screening and medical educational programs.
$2 each at
http://www.etsy.com/shop/RipItOut
or you can contact by email or postal mail.
racheldink@yahoo.com
785 Cherry Tree Rd Apt F12
Aston PA 19014